Living in any Metro Manila Real Estate Property has its perks – you're closer to establishments, you're in view of one of the best sunsets in the world, nearer to business districts, and other "places to be" as opposed to living in the suburbs or province.
But it also gets you closer to pollution. As of last count, air pollution in Metro Manila accounts for 12% of deaths in the region – due to air related diseases.
As someone who's living in a condo unit, whether small or big, one step towards greening and cleaning your air is to take care of plants within the vicinity, most specially interior.
But not just any plant, here are 3 of the plants you'll want to have in your living room for their purifying potency(not to mention inexpensive and readily available in your local garden store):
Bamboo Palm (Nasa purifying score: 8.4)
With a low water requirement(moist as opposed to wet), the Bamboo Palm or Chamaedorea seifrizii or Reed Palm grows in indirect sunlight. It doesn't sit well in water so if you find accumulated water at the bottom of the planter, do throw it out as it will cause leaf tips to turn yellow and stem rot.
Mother In Law's Tongue (Nasa purifying score unknown)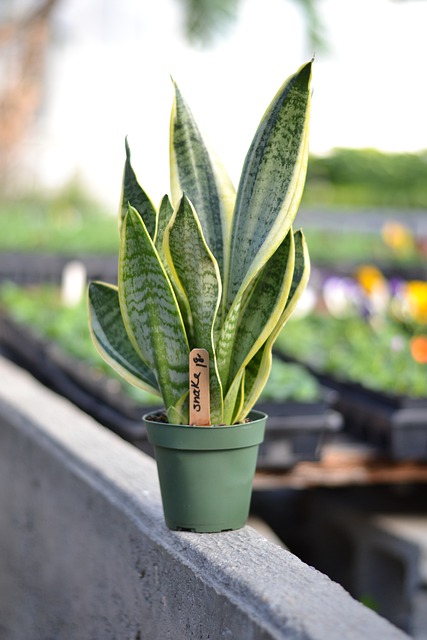 I always see this plant in malls and I wonder no more. It's very low maintenance, can grow up to five feet tall, and won't require you to have a green thumb. The Mother in law's tongue or Sansevieria Laurentii or Snake Plant looks very interesting too and can make a wonderful conversation piece in your interior. Can work in full sunlight or very low. Like your mother in law, this plant is a tough plant that takes up very little space. Doesn't need to much watering too! A word of warning though, (and maybe this is where it got its name or maybe we're just a politically incorrect world), all parts of the plant are poisonous when ingested (just like your mother in law in a tirade? Hehe).
Ficus Alii (Nasa purifying score of 7.7)
ficus plant The Ficus Alii or the Ficus maglelilandii has narrow dark green leaves and is a slow growing plant. Although it's score is not as high as the first one, it's still a good addition to your condominium or house interior. A caveat: if you have latex allergies, always wear gloves because when cut, a white sticky zap oozes from the cut which is latex used to make natural rubber products.
These are some of the plants you can expect to absorb toxins in your condominium unit, or home, which include smoke, toxins, pesticides, detergent and cleaner fumes, mold, etc. Although they can't entirely eradicate all of the above toxins, you can count on them to at least alleviate your breathing conditions. And in the Philippines, a little plant goes a long way